Hand Therapy Week 2023 is here! We hope you'll check out some of the fun initiatives ASHT has planned for our annual celebration of the hand and upper extremity specialty!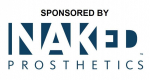 What is Hand Therapy Week?
Hand Therapy Week is an integrated national program established by ASHT. Throughout the week, members of the hand and upper extremity therapy community sponsor and organize events and celebrations in an effort to raise awareness among various audiences, highlight the benefits of the specialty and educate the public. Hand Therapy Week is held each year during the first full week of June (beginning on a Monday).
How can I get involved in Hand Therapy Week?
We hope you'll take time to recognize the work you do as hand therapists and join ASHT in celebrating Hand Therapy Week (June 5-11, 2023). There are countless activities you can do to celebrate the work you love, and at the same time, bring awareness and appreciation to the field of hand and upper extremity therapy. Promote the specialty in your clinic and community using some of the ideas here. Or check out some of our 2023 initiatives below. However you celebrate, be sure to share it with us on social media by tagging ASHT and using #HTW2023. 
NEW: Daily Challenges
ASHT has created new daily challenges to make it even easier for you to participate in Hand Therapy Week. Start planning now and get creative! Don't forget to tag ASHT in your posts and use #HTW2023, and we'll feature you on ASHT's website and social media channels!
Monday (6/5): Show Us Your Drawers — Take a photo/video of your clinic or office's busiest drawers to show off your tools, hand-related tchotchkes, ASHT swag, resources, etc.
 
Tuesday (6/6): Seeking Exceptional Exercises — We know hand and upper extremity therapists take great pride in being creative! Share a photo or brief video of a creative treatment exercise and include a description of the purpose/intent.
 
Wednesday (6/7): Unconventional Interventions — Show off adaptive equipment you've modified or created to meet the specific needs of one of your patients. What creative uses for wraps, thermoplastic, etc. have you made?
 
Thursday (6/8): It's Back! The Blindfold Fabrication Challenge! — We are a specialty with a unique skill set. Have you ever said, "I can do that blindfolded!"? Prove it! Show us the final product or video the process of (safely) performing any hand/upper extremity therapy skills on a colleague, but without the use of your eyes. This could be anything from MMT, orthosis fabrication, palpation of prominences or provocative testing of the arm of standardized tests.
 
Friday (6/9): Name that Tool — Share a photo of a go-to tool you use in the clinic and see if others can guess why/how it's used!
New: Tennis Elbow Video
ASHT has developed a new video series focusing on specific diagnoses to be used as a patient resource for learning more about hand and upper extremity conditions and dispelling misconceptions.
The first video, focusing on tennis elbow, will debuts June 6, 2023 on our Facebook page and YouTube channel. We encourage you to share these videos and the others in our video library with your patients, colleagues and social media followers to promote the specialty.
AHTF Virtual Run/Walk — Join Team ASHT!
It's not too late to join Team ASHT for the 2023 American Hand Therapy Foundation Virtual Run/Walk!
ASHT is proud to sponsor this event to support upper extremity research and education. Complete a 5K run/walk by the end of Hand Therapy Week to support AHTF's research and education grants. Registration is $30 per individual.
Be sure to enter "ASHT Official Team 2023" in the Team Name field when registering to join us!
Patient Education Resources
Utilize our vast library of Patient Education Resources, including Spanish translations of our most popular topics. These resources provide information on common diagnoses and the role a hand therapist plays in treatment.
Promote the Specialty
Take advantage of ASHT's hand and upper extremity therapy flyers. Choose from three flyers to use in your clinic as educational resources or distribute to your referral sources — all updated with ASHT's new look! The flyers for surgeons and primary care physicians provide space where you can add contact information for your practice via label, sticker, stamp, etc., and can be used all year round.
Celebrate and Win!
Do you have an event or project planned to promote the hand and upper extremity therapy specialty? Send a photo, video, link or description of your 2023 Hand Therapy Week celebrations to ASHT@asht.org, and you'll be entered to win ASHT prizes, as well as a wine gift basket (white or red) from our sponsor, Naked Prosthetics.
Participants and their submissions will be acknowledged on the ASHT website and social media channels. Contest submissions are due June 23, 2023.
Note: This contest is open to ASHT members only. Multiple entries may be submitted. Limit one prize per person. Winner will be contacted to select their gift basket of choice. (If the winner does not want wine, they will receive a gift basket of equal value.) Contest submissions may be used in future marketing materials.
Share Your Story: Patient Testimonials
Hand and upper extremity therapy can change lives, and who better to share the importance and impact of the specialty than our patients? During Hand Therapy Week — and throughout the year — encourage your outstanding patients to submit a testimonial about the impact hand therapy had on their lives. Visit our Patient Testimonials page, and access the patient and therapist webforms at the bottom of the page to submit your success stories!
Note: Your story may be featured on our website or in upcoming campaigns.
Get Social!
If you're celebrating Hand Therapy Week, we want to know about it!
Follow @HandTherapyASHT on all channels to get our latest updates. Share your Hand Therapy Week ideas and photos using #HTW2023 and be sure to tag ASHT your posts!
You can also join in the celebration with fellow therapists in the ASHT group on LinkedIn.
About Our Sponsor: Naked Prosthetics
It's About Function: Our mission at Naked Prosthetics is to assist finger and partial-hand amputees by positively impacting their lives through providing functional, high-quality finger prostheses to get people back to work and doing the things they love. We offer four functional, high-quality designed finger prostheses. Our custom devices are designed within millimeters of a patient's unique amputation and hand structure. Learn more