Advance the Field of Hand and Upper Extremity Therapy
Donate to the American Society of Hand Therapists
The American Society of Hand Therapists is a 501(c)3 nonprofit organization dedicated to advancing the field of hand and upper extremity therapy by promoting education, advocacy, research and clinical standards. 
Please see descriptions below and select the fund that best matches your personal approach to giving. All donations are tax-deductible to the full extent of the law; consult your tax advisor regarding specific questions about your deductions. ASHT recognizes contributors on the ASHT website, and in the ASHT Times quarterly member magazine, unless otherwise instructed. Leader-level donors are those contributing $250 and up.
Education
Your gift supports the growth of ASHT's evidence-informed programming and learning opportunities to help meet the demands of clinical practice.
(Annual Meeting Sessions Fund)
Advocacy
Your gift supports ASHT's efforts to educate our nation's legislators on the issues impacting the provision of hand and upper extremity therapy services. 
(Vision Fund)
Research
Your gift advances the field of hand and upper extremity therapy. 
(Vision Fund)
Service
Your gift supports the training of the next generation of hand and upper extremity therapy professionals. 
(Awards and Scholarship Fund)
If you are an ASHT member, you can add your contribution to your annual dues invoice or online dues renewal
If you prefer to make a gift through the mail, please fill out this form and return to ASHT at
ASHT 
1120 Route 73, Suite 200
Mount Laurel, NJ 08054
Support ASHT While You Shop!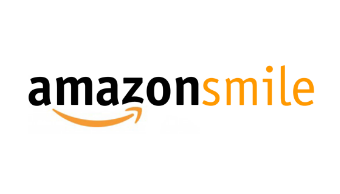 Do you shop on Amazon.com? AmazonSmile is a website operated by Amazon with the same products, prices and shopping features as Amazon.com. The difference is that when you shop on AmazonSmile, the AmazonSmile Foundation donates 0.5% of the purchase price of eligible products to the charitable organization of your choice. Be sure to select the American Society of Hand Therapists the next time you shop!
Make a difference this holiday. Shop for gifts at smile.amazon.com/ch/87-0777242 to generate donations for American Society of Hand Therapists and check out our AmazonSmile Charity Lists to donate items we need most.
To automatically connect to AmazonSmile every time you shop, please click here to set up the tool!
For general inquiries, or to discuss donor opportunities that are not covered above, please contact ASHT at asht@asht.org or call 856-380-6856.