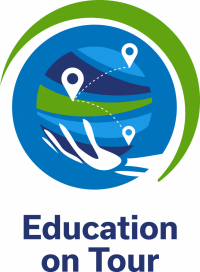 ASHT's traveling course, Education on Tour, is a collaboration between ASHT and experienced instructors to deliver dynamic, evidence-based educational opportunities. Courses will be one to two days in length and offered to regional host sites.
ASHT will identify host sites, perform registration and coordinate resources needed for the course. Our instructor(s) will provide content, while the ASHT Education Division will ensure each course is both high-quality and evidenced-based.
---
Upcoming Schedule
 Currently, there are no courses scheduled. Please continue to check back as new courses are added.
---
Course Offerings
"Foundations in Hand Therapy: Elbow to Finger Topics"
Presented by Mary Barnes, MOT, CHT
More Information/Request Course
"Hands-on Therapy for Hands-on Hand Therapists: Manual Therapy for the Upper Extremity"
Presented by Pam Kikillus, PT, CHT, FAAOMPT
More Information/Request Course
---
Seeking Instructors
ASHT is seeking instructors to deliver educational courses on topics relevant to hand therapy as part of Education on Tour. If you are interested in becoming an instructor, are available to travel to several sites per year for courses and can offer a topic you feel would greatly benefit the hand therapy community, please apply below.