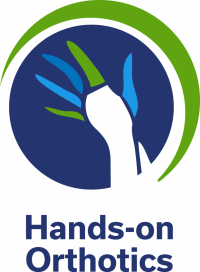 Hands-on Orthotics - Auburn, ME 
Date: August 19, 2023
Time: 8 am – 5:00 pm
Location:
Central Maine Healthcare
690 Minot Avenue
Auburn, ME 04210
Instructor:
Stephanie Strouse, OTD, OTR/L, CHT
Course Description:
Hands-on Orthotics is a lab-intensive, customized course designed to improve orthotic fabrication skills. This course is for beginner to intermediate practitioners/hand therapists. Participants receive a course manual, and orthoses are customized according to the class.
Course Objectives:
Course participants will demonstrate ability to fabricate several custom orthoses
Course participants will identify indications/contraindications of the orthoses shown below
Course participants will demonstrate knowledge of practical applications of orthoses
Orthoses To Be Fabricated:   
Anti-claw, 

FA based ulnar gutter 

Mallet 

Resting hand 

Dupuytren's 

Volar wrist orthosis

Radial nerve
Registration Fee:
Members $280
Non-Members $325
---
Continuing Education Credit:
The course has been approved for 8 contact hours, or 0.8 CEUS, from the American Occupational Therapy Association (AOTA) and the Board of Certification of Certified Athletic Trainers (BOC-ATC).
---
Registration is on a first-come, first-served basis. Limited enrollment is planned to ensure quality of course and ample instructor-participant attention. Cancellation of registration up to two weeks prior to course date will result in a refund minus a $50 cancellation fee. THERE WILL BE NO REFUNDS AFTER THIS ESTABLISHED DEADLINE. It is the responsibility of the registrant to notify ASHT of cancellation in writing or by email to education@asht.org. Refunds will be issued within 30 days of notification. In the unlikely event that a course is canceled, ASHT will provide full refund of the registration fee only.
All grievances may be directed to the ASHT Education Division by sending an email to education@asht.org.
---
For further information or questions regarding this course, contact education@asht.org. 
Presenter(s)
Stephanie Strouse, OTD, OTR/L, CHT
Stephanie D. Strouse has been practicing in occupational therapy since 1992. She graduated with a bachelor degree in applied science from Pennsylvania State University in 2002 and doctoral degree from Rocky Mountain University in 2015 with special concentration in the Hand Therapy, completing her capstone on the management of scar tissue. In addition to these degrees, Stephanie completed the Upper Extremity Rehabilitation Certificate program from Drexel University in 2005, earned her certification as an Ergonomic Evaluator in 2009 and became a Certified Hand Therapist in 2016. Stephanie was a preconference lecturer at the 2016, 2017 and 2018 ASHT's Annual Meetings and a current ASHT Board Intern, and currently she is active on ASHT's Educational Division, collaborating educational opportunities for those interested in developing knowledge on the upper extremity. 
Stephanie has also had the opportunity to work in varying environments including outpatient hand therapy, work hardening and completing on-site ergonomic evaluations for large corporations including Hershey Foods, Dial/The Henkel Company, Pillsbury, and many smaller companies. She assisted in developing an on-site injury prevention program specifically for repetitive strain injuries for the upper extremity providing treatment both pro-active and reactive. 
Stephanie has a special interest in the wrist and tendon injuries for the hand and has extensive experience with orthosis fabrication and appreciates teaching others on orthosis fabrication techniques. Stephanie is currently employed full time by Tower Health in Reading, PA for the past four years where she is the head of hand therapy.
In addition to her professional career, Stephanie enjoys raising her three children, is a certified yoga instructor, and enjoys crafting, white water kayaking, exercising, crafting and reading.