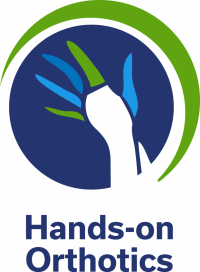 Hands-on Orthotics - Round Rock, TX 
Date: May 13, 2023
Time: 8 am – 5:00 pm
Location:
Ascension Seton Williamson
201 Seton Parkway
Round Rock, TX 78665
Instructor:
Cara Smith, PT, DPT, CHT
Course Description:
Hands-on Orthotics is a lab-intensive, customized course designed to improve orthotic fabrication skills. This course is for beginner to intermediate practitioners/hand therapists. Participants receive a course manual, and orthoses are customized according to the class.
Course Objectives:
Course participants will demonstrate ability to fabricate several custom orthoses
Course participants will identify indications/contraindications of the orthoses shown below
Course participants will demonstrate knowledge of practical applications of orthoses
Orthoses To Be Fabricated:   
Dorsal block

Forearm based radial gutter

Forearm based ulnar gutter

Hand based fracture brace

Hand based thumb spica

Muenster

Posterior long arm
Registration Fee:
Members $280
Non-Members $325
---
Continuing Education Credit:
The course has been approved for 8 contact hours, or 0.8 CEUS, from the American Occupational Therapy Association (AOTA) and the Board of Certification of Certified Athletic Trainers (BOC-ATC).
---
Registration is on a first-come, first-served basis. Limited enrollment is planned to ensure quality of course and ample instructor-participant attention. Cancellation of registration up to two weeks prior to course date will result in a refund minus a $50 cancellation fee. THERE WILL BE NO REFUNDS AFTER THIS ESTABLISHED DEADLINE. It is the responsibility of the registrant to notify ASHT of cancellation in writing or by email to education@asht.org. Refunds will be issued within 30 days of notification. In the unlikely event that a course is canceled, ASHT will provide full refund of the registration fee only.
All grievances may be directed to the ASHT Education Division by sending an email to education@asht.org.
---
For further information or questions regarding this course, contact education@asht.org. 
Presenter(s)
Cara Smith, DPT, PT, CHT
Cara graduated from The University of Texas Southwestern Medical Center with a Master of Physical Therapy in 2007. She completed the Evelyn J. Mackin Hand Therapy Fellowship in 2010 and became a Certified Hand Therapist in 2013. In 2020, she earned a Doctor of Physical Therapy from Arcadia University.
Cara is the Hand Therapy Program Coordinator at Cook Children's Medical Center in Fort Worth, Texas. The majority of her clinical practice has been in pediatric orthopedics, working alongside orthopedic surgeons in multidisciplinary clinics taking care of children with congenital and acquired conditions, as well as traumatic injuries.
Cara is a member of the ASHT Education Division, and is a co-host of ASHT's popular bi-weekly podcast entitled "Hands In Motion."