ASHT invites you to celebrate GivingTuesday with us this year by joining millions around the world participating in the global generosity movement on Tuesday, November 29, 2022!
GivingTuesday was launched in 2012 with a simple idea: to create a day that encourages people to do good. Through the years, this idea has grown into a global movement that inspires hundreds of millions of people to give, collaborate and celebrate generosity. GivingTuesday has raised billions of dollars for critical causes around the world and gets 14.2 billion impressions on social media from people and organizations speaking up for the causes that matter to them and encouraging others to get involved. It has transformed into a platform for nonprofit organizations like ASHT to shine and highlight causes they support.
People demonstrate generosity in many ways on GivingTuesday. Whether it's helping a neighbor or stranger out, showing up for an issue or people we care about or giving to causes we care about, every act of generosity counts. I feel hand therapists demonstrate acts of generosity daily and are a perfect example of "living the give" year-round. By promoting our nonprofit during this giving season, we are helping to promote our profession and the wonderful work we do for our communities.
The last few years have challenged healthcare and stressed clinicians with mental, physical and financial burdens. So how do we give when we don't feel we have much more to share? I encourage you to find one aspect of giving that ignites your passion. What made you become a healthcare professional? What brings you joy daily? Is it seeing a patient benefit from a research-based treatment? Learning a new skill at a CEU course? Sharing your knowledge on a medical service trip? Or knowing our profession has a strong future because we have a voice in the latest bill on Capitol Hill?
ASHT is dedicated to advancing the field of hand and upper extremity therapy by promoting education, advocacy, research and clinical standards. Giving through an ASHT restricted fund highlighted below can help you ignite the passion behind your "give." All donations are tax-deductible to the full extent of the law; consult your tax advisor regarding specific questions about your deductions.
Education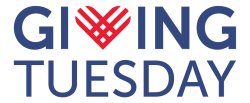 Your gift supports the growth of ASHT's evidence-informed programming and learning opportunities to help meet the demands of clinical practice.
(Annual Meeting Sessions Fund)
Advocacy
Your gift supports ASHT's efforts to educate our nation's legislators on the issues impacting the provision of hand and upper extremity therapy services.
(Vision Fund)
Research
Your gift advances the field of hand and upper extremity therapy.
(Vision Fund)
Service
Your gift supports the training of the next generation of hand and upper extremity therapy professionals.
(Awards and Scholarship Fund)