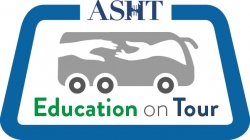 Education on Tour Traveling Course - Columbus, OH
Title: Beating Pain: What Can A Hand Therapist Do?
Date: August 18, 2018
Time: 8 am – 5:00 pm
Location:
OhioHealth Rehab Services
Doctors Hospital - Heritage Medical Center
Founders Room 3 - 5
5100 West Broad Street
Columbus, OH 43228
Instructor:
Tara Packham, OTReg(Ont), PhD
Course Description:
This full-day course will review contemporary pathophysiological mechanisms underlying pain. Using insights into the somatosensory experience of pain, specific assessments and treatment strategies will be presented to integrate concepts into clinical practice.
Objectives:
Upon completion of this course, the participant will be able to:
Identify current theories of the pathogenesis of pain syndromes and the contributions of the peripheral, central and autonomic nervous systems.
Recognize and utilize assessments which identify and quantify pain symptoms.
Recognize and implement mechanism-specific interventions for the spectrum of pain symptoms
Identify evidence-informed patient education strategies to enhance clinical pain management in therapy.
Registration Fee:
Members $280
Non-Members $325
Attendees can earn up to 8 continuing education hours/0.8 CEUs.
Registration is on a first come first served basis. Limited enrollment is planned to ensure quality of course and ample instructor-participant attention. Cancellation of registration up to two weeks prior to course date will result in a refund minus a $50 cancellation fee. THERE WILL BE NO REFUNDS AFTER THIS ESTABLISHED DEADLINE. It is the responsibility of the registrant to notify ASHT of cancellation in writing or by email to education@asht.org. Refunds will be issued within 30 days of notification. In the unlikely event that a course is canceled, ASHT will provide full refund of the registration fee only.
All grievances may be directed to the ASHT Education Division by sending an email to:
education@asht.org.
---
For further information or questions regarding this course, contact education@asht.org or call 856-380-6862.
Presenter(s)
Tara Packham, OTReg(Ont), PhD
Tara Packham is an occupational therapist with over 25 years experience in hand and upper limb rehabilitation in Hamilton, Ontario Canada. She completed her PhD focused on complex regional pain syndrome under the mentorship of Dr. Joy MacDermid at McMaster University, and is currently a postdoctoral fellow studying post-surgical pain at the DeGroote Institute for Pain Research and Care.
Tara has over 20 peer-reviewed publications and has written chapters for ASHT's Clinical Assessment Recommendations and the upcoming 8th edition of Rehabilitation of the Hand. Recently, Tara served as guest editor for the Journal of Hand Therapy's 2018 special issue on Pain. She has given over 60 presentations and workshops at national and international conferences on topics related to pain and upper limb rehabilitation.