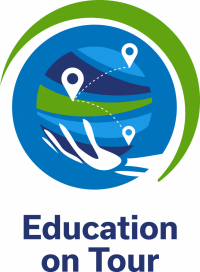 Hands-on Therapy for Hands-on Hand Therapists:
Manual Therapy for the Upper Extremity 
Date: November 4, 2023
Time: 8 am – 5:00 pm
Location:
University of Missouri Health Care
1 Hospital Drive
Columbia, MO 65212
Instructor:
Pam Kikillus, PT, CHT, FAAOMPT
Course Description:
This lab-based course is a comprehensive review of manual therapy, including joint, soft issue and nerve mobilization techniques of the entire upper extremity. Techniques developed by Maitland, Hartman, Kaltenborn and Cyriax will be explained and demonstrated. Participants will have the opportunity to identify end feel, choose appropriate mobilization grades and practice each technique during the course. This course focuses on hands-on application of techniques to decrease pain, improve range of motion and improve function with upper extremity dysfunction.
Objectives:
Upon completion of this course, the participant will be able to:
Explain the differences in grades I-IV of joint mobilization
Safely and effectively mobilize the glenohumeral joint
Safely and effectively mobilize the proximal and distal radioulnar joints
Safely and effectively mobilize the joints in the elbow, digits, and wrist
Determine the effectiveness of manual therapy techniques 
---
Continuing Education Credit:
The course has been approved for 8 contact hours, or 0.8 CEUS, from the American Occupational Therapy Association (AOTA) and the Board of Certification of Certified Athletic Trainers (BOC-ATC)
---
Registration Fee:
Members:  $280
Non-members:  $325
Registration is on a first-come, first-served basis. Limited enrollment is planned to ensure quality of course and ample instructor-participant attention. Cancellation of registration up to two weeks prior to course date will result in a refund minus a $50 cancellation fee. THERE WILL BE NO REFUNDS AFTER THIS ESTABLISHED DEADLINE. It is the responsibility of the registrant to notify ASHT of cancellation in writing or by email to education@asht.org. Refunds will be issued within 30 days of notification. In the unlikely event that a course is canceled, ASHT will provide full refund of the registration fee only.
All grievances may be directed to the ASHT Education Division by sending an email to education@asht.org.
---
For further information or questions regarding these courses, contact education@asht.org or call 856-380-6862