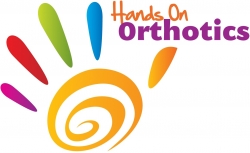 Course Details
Title: Hands On Orthotics – Indianapolis, IN
Date: May 11, 2019
Time: 8 am – 5:00 pm
Location:
Sidney & Lois Eskenazi Hospital
720 Eskenazi Avenue
Indianapolis, IN 46202
Faegre Baker Daniels Conference Center
Instructor:
Saly Roscetti, OTR, CHT
Course Description:
Hands On Orthotics is a lab-intensive, customized course designed to improve orthotic fabrication skills. This course is for intermediate practitioners/hand therapists. Participants receive a course manual, and orthoses are customized according to the class.
Objectives:
Course participants will demonstrate ability to fabricate six custom orthoses
Course participants will identify indications/contraindications of the orthoses shown below
Course participants will demonstrate knowledge of practical applications of orthoses
Orthoses:
Static progressive PIP flexion
Low profile radial nerve palsy
MP arthroplasty
Static progressive elbow extension
Pisiform boost
Static progressive forearm rotation
Registration Fee:
Members $280
Non-Members $325
Attendees can earn up to 8 continuing education hours/0.8 CEUs.
Registration is on a first-come, first-served basis. Limited enrollment is planned to ensure quality of course and ample instructor-participant attention. Cancellation of registration up to two weeks prior to course date will result in a refund minus a $50 cancellation fee. THERE WILL BE NO REFUNDS AFTER THIS ESTABLISHED DEADLINE. It is the responsibility of the registrant to notify ASHT of cancellation in writing or by email to education@asht.org. Refunds will be issued within 30 days of notification. In the unlikely event that a course is canceled, ASHT will provide full refund of the registration fee only.
All grievances may be directed to the ASHT Education Division by sending an email to education@asht.org.
---
For further information or questions regarding this course, contact education@asht.org or call 856-380-6862.
Presenter(s)
Sally Roscetti, OTR, CHT
Sally first developed an interest in hand therapy while working on her degree in Occupational Therapy from Indiana University. She received her formal training in hand therapy at the Indiana Hand to Shoulder Center in Indianapolis and became a Certified Hand Therapist in 1995. Over the years she has had the opportunity to train and work side by side with some of the world's most talented hand surgeons and hand therapists. She began lecturing in 1990 and since then has been a regular faculty member at Hand Care, a biannual hand and upper extremity meeting held in Indianapolis.
Sally is a contributing author to The Diagnosis and Treatment Manual For Physicians and Therapists and enjoys mentoring therapists new to the field of hand therapy. As a senior therapist and clinical supervisor she assisted in the training and mentoring of dozens of hand fellows and hand therapists. Always eager to expand her knowledge, Sally has also worked on site at businesses providing ergonomic and injury prevention advice, and has lectured to private clubs and groups about preventing hand and upper extremity injuries. Currently, Sally works at Community Health Network and lives in Indianapolis with her husband, daughter and two dogs.