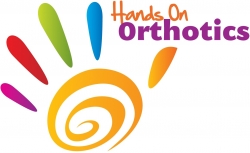 Course Details
Title: Hands On Orthotics – Brooklyn, NY
Date: November 10, 2019
Time: 8 am – 5:00 pm
Location:
Park Sports Physical Therapy and Hand Rehabilitation
973 Fulton Street
Brooklyn, NY 11238
Tel. 718-622-0224
Instructor:
Gayle Severance, MS, OT/L, CHT
Course Description:
Hands On Orthotics is a lab-intensive, customized course designed to improve orthotic fabrication skills. This course is for intermediate practitioners/hand therapists. Participants receive a course manual, and orthoses are customized according to the class.
Objectives:
Course participants will demonstrate ability to fabricate six custom orthoses
Course participants will identify indications/contraindications of the orthoses shown below
Course participants will demonstrate knowledge of practical applications of orthoses
Orthoses:
Static progressive elbow flexion
Static progressive PIP extension
Dart throwers
Mid carpal instability
Static progressive forearm rotation
Relative motion
Registration Fee:
Members $280
Non-Members $325
Attendees can earn up to 8 continuing education hours/0.8 CEUs.
Registration is on a first-come, first-served basis. Limited enrollment is planned to ensure quality of course and ample instructor-participant attention. Cancellation of registration up to two weeks prior to course date will result in a refund minus a $50 cancellation fee. THERE WILL BE NO REFUNDS AFTER THIS ESTABLISHED DEADLINE. It is the responsibility of the registrant to notify ASHT of cancellation in writing or by email to education@asht.org. Refunds will be issued within 30 days of notification. In the unlikely event that a course is canceled, ASHT will provide full refund of the registration fee only.
All grievances may be directed to the ASHT Education Division by sending an email to education@asht.org.
---
For further information or questions regarding this course, contact education@asht.org or call 856-380-6862.
Presenter(s)
Gayle Severance, MS, OT/L, CHT
Gayle Severance MS, OT/L, CHT received her Occupational Therapy degree from Tufts University in 2000 and a certificate in Hand and Upper Extremity Rehabilitation from Drexel University in 2004. Gayle practices in Philadelphia, Pennsylvania and is the Hand Therapy Team Leader for Good Shepherd Penn Partners, the official rehab provider for Penn Medicine. Her expertise is in the area of elbows, wrists and hands. She helped develop the therapy program for Penn's Hand and Upper Extremity Transplant Program and serves as the lead therapist.
Gayle is an active member of the American Society of Hand Therapists, the American Association of Hand Surgery and the American Society for Surgery of the Hand. In 2014 She has participated in international medical missions including her travel to Kumasi, Ghana as the AAHS Vargas Award recipient. She continued to support the site as co-project director for Health Volunteers Overseas until 2017. She has published on the subject of hand therapy and presents at conferences on the international, national and local level.