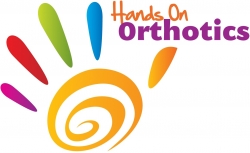 Course Details
Title: Hands On Orthotics – Baltimore, MD
Date: May 19, 2019
Time: 8 am – 5:00 pm
Location:
University of Maryland Rehabilitation & Orthopaedic Institute
2200 Kernan Drive
Baltimore, MD 21207
Tel. 410-448-6718
Room location: Ground Floor Therapy Gym
Instructor:
Romina Astifidis, MS, PT, CHT
Course Description:
Hands On Orthotics is a lab-intensive, customized course designed to improve orthotic fabrication skills. This course is for intermediate practitioners/hand therapists. Participants receive a course manual, and orthoses are customized according to the class.
Objectives:
Course participants will demonstrate ability to fabricate seven custom orthoses
Course participants will identify indications/contraindications of the orthoses shown below
Course participants will demonstrate knowledge of practical applications of orthoses
Orthoses:
Wrist splint
Forearm based thumb
Resting splints
Ulnar gutter
Posterior elbow/long arm
Munster brace
Humeral fracture brace
Registration Fee:
Members $280
Non-Members $325
Attendees can earn up to 8 continuing education hours/0.8 CEUs.
Registration is on a first-come, first-served basis. Limited enrollment is planned to ensure quality of course and ample instructor-participant attention. Cancellation of registration up to two weeks prior to course date will result in a refund minus a $50 cancellation fee. THERE WILL BE NO REFUNDS AFTER THIS ESTABLISHED DEADLINE. It is the responsibility of the registrant to notify ASHT of cancellation in writing or by email to education@asht.org. Refunds will be issued within 30 days of notification. In the unlikely event that a course is canceled, ASHT will provide full refund of the registration fee only.
All grievances may be directed to the ASHT Education Division by sending an email to education@asht.org.
---
For further information or questions regarding this course, contact education@asht.org or call 856-380-6862.
Presenter(s)
Romina Astifidis, MS, PT, CHT
Romina is the Clinic Director at Medstar Health Physical Therapy at Lutherville Hand in Baltimore, Maryland. She earned her PT degree at Loma Linda University and started exclusively treating hand and upper extremity 23 years ago. As part of Medstar hospital system's Education and Mentoring Division, she has organized and lectured locally on a variety of topics including splinting, peripheral nerve injuries, CRPS, tendon injuries and tendon transfers.
Romina has served on many committees for ASHT and was recently on the Education Division. She also coordinates as CCCE all the PT and OT students for the outpatient division of Medstar Health Physical Therapy.