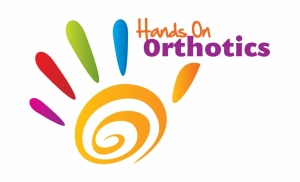 Please note that registration for this course is currently closed. Thank-you!
Course Details
Title: Hands On Orthotics – Atlanta, GA
Date: September 16, 2017
Time: 8 am – 5:00 pm
Location:
DeKalb Medical
2701 North Decatur Road
Decatur, GA 30033
Instructor:
Hannah Gift, OTR/L, CHT, COMT UE, CEAS
Course Description:
Hands on Orthotics is a lab-intensive, customized course designed to improve orthotic fabrication skills. This course is for intermediate practitioners/hand therapists. Participants receive a course manual, and orthoses are customized according to the class.
Objectives:
Course participants will demonstrate ability to fabricate five custom orthoses
Course participants will identify indications/contraindications of above orthoses
Course participants will demonstrate knowledge of practical applications of orthoses
Orthoses:
Radial Nerve Tenodesis Orthosis 
Static Progressive MP Flexion
Intrinsic Stretch Orthosis
MP Blocking Cast
PIP Extension Orthosis
Wrist Extension Orthosis
PIP Flexion Orthosis
Registration Fee
Members $280
Non-Members $325
Attendees can earn up to 8 continuing education hours/0.8 CEUs.
Registration is on a first come first served basis. Limited enrollment is planned to ensure quality of course and ample instructor-participant attention. Cancellation of registration up to two weeks prior to course date will result in a refund minus a $50 cancellation fee. THERE WILL BE NO REFUNDS AFTER THIS ESTABLISHED DEADLINE. It is the responsibility of the registrant to notify ASHT of cancellation in writing or by email to education@asht.org. Refunds will be issued within 30 days of notification. In the unlikely event that a course is canceled, ASHT will provide full refund of the registration fee only.
All grievances may be directed to the ASHT Education Division by sending an email to:
education@asht.org.
---
For further information or questions regarding this course, contact education@asht.org or call 856-380-6862.
Presenter(s)
Hannah Gift, OTR/L, CHT, COMT UE, CEAS
Hannah is an occupational therapist and certified hand therapist at SSM Health Physical Therapy in St. Louis, Missouri. She completed the Philadelphia Hand Therapy Fellowship in 2012 and received her CHT and certification in orthopedic manual therapy of the upper extremity in 2017. She currently serves on the ASHT Board of Directors as the Education Division Director and participates in teaching for the Hands-on Orthotics course and the Hand Therapy Review Course. She was co-editor of the 4th edition of the Test Prep for the CHT Exam: Study Outline and Clinical Reference. She is also on faculty for Select Medical and is adjunct faculty at Saint Louis University.