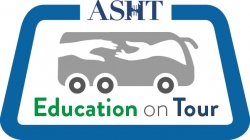 Education on Tour Traveling Course - Saginaw, MI
Title: Simply, the Wrist: The Wrist Complex Simplified
Date: May 5, 2018
Time: 8 am – 5:00 pm
Location:
St. Mary's of Michigan Spine and Rehabilitation
4901 Towne Centre Road
Vanguard Building - Suite 300
Saginaw, MI 48604
Instructor:
Lisa Owen, MS, OTR/L, CLT, CHT (bio)
Course Description:
This course will provide the participant with exceptional hand-on learning about the carpal joints, pathology, evaluation and emerging concepts in conservative writ rehabilitation interventions. Understanding the wrist is complex – this presentation aims to simplify the learning process with the use of anatomical models and hands on practice opportunities. It is important for the therapist to fully understand this joint's complex biomechanics and sensorimotor system that impacts alignment and function. Once this foundation has been established, participants will learn how to perform a basic clinical evaluation, and then learn how to create and execute an appropriate plan of care utilizing various fun, functional and evidence-based treatment interventions.
Objectives:
Upon completion of this course, the participant will be able to:
Identify the major anatomical structures of the wrist and normal versus abnormal wrist biomechanics
Recognize the importance of proprioception and an intact sensorimotor system and be able to demonstrate how to perform Joint Position Sense testing
Differentiate between the various carpal instability patterns that impact functional use of the hand
List commonly used special tests for the wrist and interpret their findings to differentiate between potential carpal instability versus other pathologies
Identify individualized treatment plans for patients utilizing functional and evidence-based interventions specific to wrist
Registration Fee
Members $280
Non-Members $325
Attendees can earn up to 8 continuing education hours/0.8 CEUs.
Registration is on a first come first served basis. Limited enrollment is planned to ensure quality of course and ample instructor-participant attention. Cancellation of registration up to two weeks prior to course date will result in a refund minus a $50 cancellation fee. THERE WILL BE NO REFUNDS AFTER THIS ESTABLISHED DEADLINE. It is the responsibility of the registrant to notify ASHT of cancellation in writing or by email to education@asht.org. Refunds will be issued within 30 days of notification. In the unlikely event that a course is canceled, ASHT will provide full refund of the registration fee only.
All grievances may be directed to the ASHT Education Division by sending an email to:
education@asht.org.
---
For further information or questions regarding this course, contact education@asht.org or call 856-380-6862.