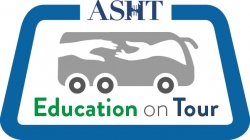 Education on Tour Traveling Course - Hackensack, NJ
Title: Foundations in Hand Therapy: Elbow to Finger Topics
Date: October 27, 2018
Time: 8 am – 5:00 pm
Location:
Hackensack University Medical Center
HackensackUMC Fitness & Wellness Center
87 Rt. 17 North
Maywood, NJ 07607
Room:  Community Education Room
Instructor:
Mary Barnes, MOT, CHT
Course Description:
This is an evidence-informed course for the upper extremity practitioner to survey topics relevant to proficiency in hand therapy and CHT Exam prep. Fundamentals and algorithms for therapeutic evaluation and intervention will be reviewed. The course begins with a hands-on anatomy lab. Participants will identify structures on themselves, a partner and the instructor. An in-depth review of the extensor mechanism is presented with an evidence-informed review of treatments, protocols and orthotics. Evidence-informed treatment for flexor and extensor tendon injuries, OA, neuropathies and wrist pain will be explored. 
This course will present information-focused interventions based on a strong body of evidence and clinical experience. 
Objectives:
Upon completion of this course, the participant will be able to:
Utilize improved evaluation techniques, differential diagnostic skills and provocative tests to improve patient care.
Gain insight into how chronic pain can be cortically sustained and develop treatment strategies. 
Describe effective treatment techniques and the elements of orthotic design for most common upper extremity injuries.
Discuss the extensor mechanism and identify treatments and orthotics to avoid and correct deformities. 
Demonstrate clinical judgment by choosing provocative tests considering sensitivity, specificity, PPR, and LR.
Utilize evidence-informed programs for fractures, stiff hands and wrists, nerve injuries, tendon injuries, CPRS, arthritis, sprains and strains.
Registration Fee:
Members $280
Non-Members $325
Attendees can earn up to 8 continuing education hours/0.8 CEUs.
Registration is on a first come first served basis. Limited enrollment is planned to ensure quality of course and ample instructor-participant attention. Cancellation of registration up to two weeks prior to course date will result in a refund minus a $50 cancellation fee. THERE WILL BE NO REFUNDS AFTER THIS ESTABLISHED DEADLINE. It is the responsibility of the registrant to notify ASHT of cancellation in writing or by email to education@asht.org. Refunds will be issued within 30 days of notification. In the unlikely event that a course is canceled, ASHT will provide full refund of the registration fee only.
All grievances may be directed to the ASHT Education Division by sending an email to:
education@asht.org.
---
For further information or questions regarding this course, contact education@asht.org or call 856-380-6862.
Presenter(s)
Mary Barnes, MOT, CHT, CIND
Mary has over 30 years experience as an occupational therapist. She has been a certified hand therapist and a member of the American Society of Hand Therapist for over 20 years. She served on the Legislative and Reimbursement Committee and currently serves on the International Committee and the Education Division of the ASHT. She is Continuing Education Chair of TnOTA.
Mary has taught hand therapy and orthotics courses on the state, national and international levels for ASHT, TNOTA and other organizations. She will be teaching ASHT's first international Traveling Course later this year. Mary has been the recipient of multiple awards from ASHT and TnOTA. She is the former Chair of the Tennessee Board of Occupational and Physical Therapy Examiners. She is a Certified Dry Needling Practitioner.
Mary earned her Bachelor of Science degree in education from Tennessee Technological University and her Master of Occupational Therapy degree from Texas Woman's University.