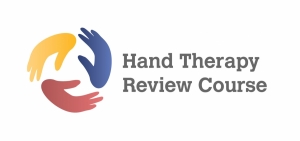 Faculty Biographies
Romina Astifidis, MS, PT, CHT
Romina is the clinic director at the Medstar NRH Lutherville Hand Center. She is a Certified Hand Therapist with over 20 years experience and has lectured extensively in the community on topics including tendons, splinting, CRPS, joint protection and fractures. In addition to being published in several texts, Ms. Astifidis has been involved on the board of directors and various committees for the American Society of Hand Therapists
Jane Fedorczyk, PT, PhD, CHT
Jane is the Director of Post-Professional Clinical Programs and primary instructor for the Programs in Hand and Upper Quarter Rehabilitation. Jane has been practicing in hand therapy for over 28 years. She received her baccalaureate degree from the University of Delaware in 1984 with a combined degree in biology and athletic training. In 1986, she completed her M.S. degree in Physical Therapy from Beaver College (now Arcadia University) and started her hand therapy career at the Philadelphia Hand Center. She became a certified hand therapist in 1992 and a certified athletic trainer in 1985. She completed her PhD at Temple University in the Department of Physical Therapy in 2007.Her research interest is in the area of work-related musculoskeletal disorders including tendinopathies and nerve compression syndromes, especially at the elbow.
In 2005, she wasawarded the "Best Scientific Paper" at the ASHT Annual Meeting for her paper, "The presence of Substance P in Forelimb Tendons in a model of upper extremity work-related musculoskeletal disorder." In 2006, she was awarded the Petzoldt Award at the ASHT Annual Meeting for her paper, "The presence of NMDAr1 in Forelimb Tendons in a model of upper extremity work related musculoskeletal disorder." She received grants from American Association Hand Surgery (AAHS) and American Society of Hand Therapists (ASHT) for these studies.
Jane has served on committees within the American Physical Therapy Association (APTA), ASHT, and AAHS. She has served on the ASHT Board of Directors for 3 years and she was elected Vice President for 2013. She assumed the role of President of ASHT in 2015. She has received awards for outstanding service for her work as Vice President of the Hand Rehabilitation Section within the APTA, and for committee/board work within ASHT. She is a manuscript reviewer for the Journal of Hand Therapy, the Journal of Orthopedics and Sports Therapy, and other journals relevant to her research and clinical practice. She is a member of the Board of Directors of the Hand Rehabilitation Foundation which supports the Philadelphia Hand Meeting and she is a former board member of American Hand Therapy Foundation (AHTF) which supports research and education in hand therapy. She has published chapters in the 4th and 5th editions of Rehabilitation of the Hand and Upper Extremity and is co-editor for the 6th edition.She has also published in the Journal of Hand Therapy, Journal of Orthopedic Research and textbooks in the areas of pain modulation and tennis elbow.
She frequently presents at national therapy meetings and has been an invited speaker at the International Federation of Societies in Hand Therapy meetings in 1998 and 2004. She was the keynote speaker for the annual meeting of the Australian Hand Therapy Association in 2002. Since 2000, she has served as a co-chairperson for the Philadelphia Hand Meeting sponsored by the Hand Rehabilitation Foundation. She also maintains a part-time clinical practice in hand therapy as a member of the faculty practice within the Department of Physical Therapy and Rehabilitation Sciences.
Paige Kurtz, MS, OTR/L, CHT
Paige Kurtz is the Director of Hand Therapy at Advanced Orthopedics in Richmond, VA. After earning her Bachelor's Degree in Biology at the University of Miami, she received a Master of Science at the University of Indianapolis, and began specializing in hand therapy. She has over 21 years' experience working in many different areas of hand and upper extremity rehabilitation, ranging from arthritis to complex/traumatic injuries. Paige has published chapters in several hand rehabilitation texts, has lectured extensively at the community and national level, and has led funded research in hand therapy. She is also adjunct faculty with the Old Dominion University Doctorate in Physical Therapy program, and is a past president of the American Society of Hand Therapists.
Kenneth Means, MD
Dr. Kenneth Means earned his medical degree from the UMDNJ-New Jersey Medical School and completed his residency in Orthopedic Surgery at MedStar Union Memorial Hospital. He also fellowship trained in hand and upper extremity surgery and microsurgery at The Curtis National Hand Center at MedStar Union Memorial Hospital. Dr. Means is the hand/upper extremity consultant for the Baltimore Ravens, Washington Nationals, and Towson and Morgan State University Athletics. Dr. Means is an attending surgeon at The Curtis National Hand Center at MedStar Union Memorial Hospital and is the Clinical Research Director for the Hand Center.
Rebecca Neiduski, PhD, OTR/L, CHT
Rebecca Neiduski received her Master's in Occupational Therapy from Washington University and a PhD in Education from Saint Louis University.  After 15 years of practice and teaching in St. Louis, Becky now serves as the Occupational Therapy Department Chair at Concordia University Wisconsin. She was elected to the board of directors of the American Association of Hand Surgery and has served as both the Research Division Director and Annual Meeting Program Chair for the American Society of Hand Therapists. She has educated therapists in Guatemala, Romania, Egypt, Saudi Arabia, and South Africa, and was recently honored with the Paul Brand Award of Professional Excellence.
Rachel Pigott, OTR/L, CHT (course facilitator)
Rachel Pigott received her bachelors in occupational therapy from Towson State University. For the last 14 years she has worked full time in an outpatient setting.  Rachel works with primarily hand injury and lymphedema patients. Rachel is a certified hand therapist and a certified lymphedema therapist. She currently works at Upper Chesapeake Medical Center as a Senior Occupational Therapist. Rachel has been a member of the education division of ASHT for the last 5 years and assumed the role of Education Division Director in 2015.
Rebecca Saunders, PT, CHT (course facilitator) 
Rebecca J. Saunders, PT, CHT is the clinical specialist for research and staff development at The Curtis National Hand Center at Medstar Union Memorial Hospital in Baltimore, Maryland. She has 29 years of experience treating hand and upper extremity injuries. Rebecca has presented research and lectured on various topics nationally and internationally for hand therapy and hand surgery meetings. She is a contributing author and editor of Hand and Upper Extremity Rehabilitation: A Practical Guide. Her special interests include complex hand injuries, tendon injuries, tendon transfers, and the extensor mechanism.
Keith Segalman, MD
Dr. Segalman graduated from New York University School of Medicine and did his Hand Fellowship training at the Curtis National Hand Center in 1993. His areas of special interest include wrist, elbow, shoulder and brachial plexus disorders. Dr. Segalman has been rated one of Baltimore's top doctors by Baltimore magazine ten times. He was recently awarded the Golden Apple award for excellence in teaching by the Curtis National Hand Center fellowship's graduating class of 2014.