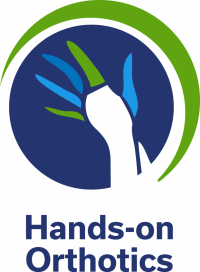 Course Details
Title: Hands-on Orthotics – North Charleston, SC
Date: September 17, 2022
Time: 8 am – 5:00 pm
Location:
Trident Medical Center
9330 Medical Plaza Drive
North Charleston, SC 29406
Instructor:
Karol Spraggs-Young, OTD, OTR/L, CHT
Course Description:
Hands-on Orthotics is a lab-intensive, customized course designed to improve orthotic fabrication skills. This course is for beginner to intermediate practitioners/hand therapists. Participants receive a course manual, and orthoses are customized according to the class.
Objectives:
Course participants will demonstrate ability to fabricate several custom orthoses
Course participants will identify indications/contraindications of the orthoses shown below
Course participants will demonstrate knowledge of practical applications of orthoses
Orthoses:   (tentative list - subject to change)
PIP digital gutter

Dorsal block

Forearm based radial gutter

Forearm based thumb spica

Forearm based ulnar gutter

Muenster

Posterior long arm

Volar wrist
Registration Fee:
Members $280
Non-Members $325
Attendees can earn up to 8 continuing education hours/0.8 CEUs.
Registration is on a first-come, first-served basis. Limited enrollment is planned to ensure quality of course and ample instructor-participant attention. Cancellation of registration up to two weeks prior to course date will result in a refund minus a $50 cancellation fee. THERE WILL BE NO REFUNDS AFTER THIS ESTABLISHED DEADLINE. It is the responsibility of the registrant to notify ASHT of cancellation in writing or by email to education@asht.org. Refunds will be issued within 30 days of notification. In the unlikely event that a course is canceled, ASHT will provide full refund of the registration fee only.
All grievances may be directed to the ASHT Education Division by sending an email to education@asht.org.
---
For further information or questions regarding this course, contact education@asht.org. 
Presenter(s)
Karol Spraggs-Young, OTD, OTR/L, CHT
Karol has been an occupational therapist since 1990 and a certified hand therapist since 1997. After working in a variety of outpatient settings, her passion for lifelong learning led her to the OT program at Thomas Jefferson University where she completed her doctoral degree in 2015.
With her advanced skills in hand and upper extremity therapy and deep professional knowledge, she has authored publications for the Hand Therapy Certification Committee and the American Society of Hand Therapists, contributed to several textbooks, and is a guest lecturer in hand and upper extremity rehabilitation. Karol is an active member of the American Society of Hand Therapists and is a board member for the Hand Therapy Certification Committee.